Tata Cliq gets Rs 1600 Cr💸; Manpower demand in EV ecosystem🛵; Crypto volumes fell 76%📉
Morning folks👋🏻
Start your day, the smart way!
1 Mail | 2 Mins | 3 Stories
---
Tata Group invests Rs 1600 crore in Cliq's parent firm💸
The Tata Group has infused Rs 1,600 crore capital into its Omni-commerce, fashion and luxury-focused entity Tata UniStore, which owns and operates Tata Cliq, according to the latest regulatory filings.
With this, the group has already infused over Rs 5,000 crore into the eCommerce business this fiscal, continuing the high pace of investment it began last year.
Tata UniStore's filings with the Registrar of Companies (RoC) show the Rs 1,600 capital infusion was approved by the company's board on November 16.
However, this is one of the largest fund infusions into Tata Cliq in at least the past five years.
---
Manpower demand across EV ecosystem to hit top gear in 2023🛵
Electric vehicle (EV) makers and associated companies are set to go on a hiring drive in 2023, with more green vehicles expected to hit the road amid an increasing push towards environmental sustainability, rising fuel prices, and significant investments.
Hiring in the sector is seen growing by 40-50% in the next 6-12 months as companies look to strengthen their teams across functions to cater to capacity expansion and new product launches, according to industry officials and staffing companies.
The entire EV ecosystem of manufacturers, component and battery makers, charging and swapping infrastructure providers, and vehicle maintenance service providers are looking for talent, experts said.
---
Hot Shorts⚡
---
Crypto trading volumes fell 76% from Jan to Nov: WazirX📉
Indian crypto trading firms are reeling from the brutal crypto winter this year, with WazirX reporting a 76% fall in users' trading volumes from the start of 2022 to November 30. In January-November 2021, the exchange had clocked $43 billion in trade volumes.
"After five years of consistent efforts to provide easy crypto access to users, we witnessed market sentiments reaching an alarming low. This was in contrast to the positive sentiment we saw in the last few years, especially in 2021, when crypto saw its best bull run ever," WazirX said in its year-end report for 2022.
The crypto industry worldwide has seen a massive downturn this year with the collapse of several large firms such as FTX, Terraform Labs (creator of TerraUSD), Celsius Network and Voyager Digital.
---
Tweet of the day🐥
---
Other Top Stories
🎮 Epic Games, maker of 'Fortnite,' to pay $520 million to resolve FTC allegations
🍿 Facebook held back on naming Cambridge Analytica in 2017: deposition
---
"The wings of transformation are born of patience and struggle."

– Janet S. Dickens
---
Thanks for reading😊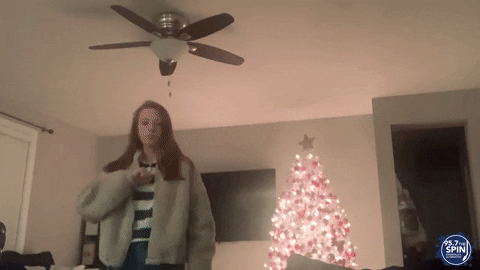 Share with your friends/colleagues, if you enjoyed the newsletter. It's FREE!!!
About Post Author