Shiprocket turns unicorn🦄 | Razorpay acquires Ezetap💵 | Stride Ventures closes $200 Mn Fund💰
Good Morning,
Start your day, the smart way!
1 Mail | 2 Minutes | 3 Stories
---
Logistics aggregator Shiprocket turns unicorn with $32 million funding🦄
Logistics aggregator Shiprocket has approved a fundraise of Rs 259 crore ($32 million) from existing investors Temasek, Lightrock India and others at a valuation of around $1.3 billion, regulatory documents sourced from Tofler showed.
The company was last valued at $900-950 million after raising $185 million in a funding round led by food delivery company Zomato, Temasek and Lightrock in December.
Shiprocket has been on an acquisition spree of late. It acquired a majority stake in rival Pickrr for about $200 million and was closing a deal with Shiplyte. It also acquired Omuni, the omnichannel technology business of apparel manufacturer and retailer Arvind Ltd, in a Rs 200 crore cash-and-stock deal in July.
Shiprocket's emergence as a unicorn comes amid a slowdown in big-ticket funding deals. India has over 100 unicorns, and 44 of these joined the club in 2021 when the markets were flush with funds.
---
Razorpay enters offline payments with Ezetap buy💵
Fintech unicorn Razorpay has acquired Ezetap in a cash-and-equity deal, marking its entry into the offline payments space. Sources told us Razorpay has paid $150 million for the deal, of which $100 million will be cash payouts to Ezetap's shareholders.
As part of the deal, some of Ezetap's investors including technology investor Chamath Palihapitiya-led Social Capital and early-backer Prime Venture Partners will also get shares in Razorpay, the sources added.
After the acquisition, Razorpay may invest a further $50 million in the offline payments provider to further grow the offline business, one of the people said.
The acquisition will help Razorpay offer an omnichannel payment solution, linking its online payment offerings with offline.
---
Hot Shorts⚡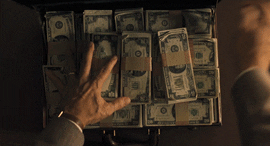 We can't cover all of the funding rounds in the newsletter. To read about all of the funding rounds, click the button below.
---
Stride Ventures closes its $200 million India Fund II💰
Venture debt firm Stride Ventures has closed its $200 million India Fund II a year after closing its first fund amid soaring demand for debt funding among startups. The fund saw participation from banks, family offices, corporate treasuries and private equity funds.
"We have committed a large portion of the fund towards leading startups, and our goal is to continue being a preferred lender while developing alternate financing solutions," said Ishpreet Singh Gandhi, founder, Stride Ventures.
The firm has backed prominent startups such as Yubi (formerly CredAvenue), MyGlamm, Zepto and BluSmart, among others.
---
Tweet of the day🐥
---
Other Top Stories
👮🏻‍♀️ Centre grants VIP security cover to industrialist Gautam Adani
📈 Walmart's ad revenue grew 30% in June led by Flipkart and Walmart Connect
---
"Whatever is in me is stronger than what is out there to defeat me."

– Caroline Myss
---
Thanks for reading😊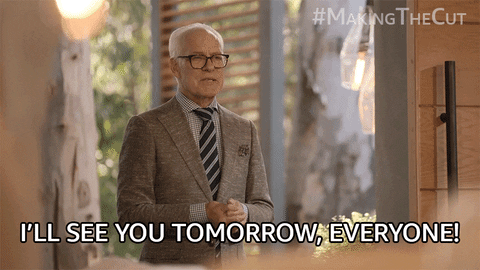 Hit 💜, if you enjoyed the article. Share it with your friends🤗
About Post Author