Paytm IPO opens today | Clubhouse | GARI🔥
Paytm IPO, Clubhouse rolls out app in Tamil, Telugu,& more, 'GARI' raises $40 million in 24 hrs, Funding News & more.
Hi 👋🏻,
Start your day, the smart way!
Top tech news of the day delivered straight to your inbox.
1 Mail | 2 Minutes | 3 Stories | Funding Deals
Let's get started
Every day, keep an eye on the Promotions tab for new mail.
After a four-day Diwali break,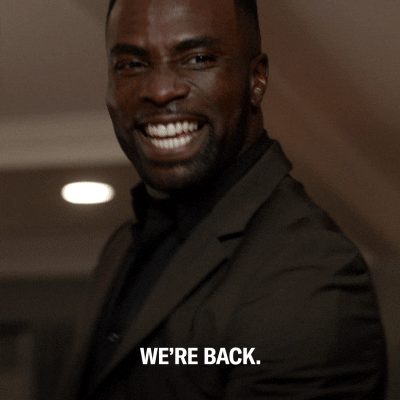 Paytm raises 45% of record IPO target from anchor investors
Paytm has raised close to Rs 8,235 crore from anchor investors as part of its Rs 18,300-crore initial public offering (Paytm IPO), the company said in filings with the BSE.
What's an anchor investor? Typically, large investors who are allotted shares at a fixed price ahead of a public offering play the role of anchors, and are seen as indicators of the IPO's popularity. The IPO is the largest ever in India, will open today and close on November 10.
Paytm, which had initially filed for a Rs 16,600-crore IPO in July, recently increased the offer size by Rs 1,700 crore. It has announced a price range of 2,080 to Rs 2,150 a share for the IPO, aiming for a valuation of $19.5-20 billion.
Incorporated in 2000, One97 Communications launched Paytm in 2009, India's leading digital ecosystem for consumers and merchants. It is the largest payments platform in India based on the number of consumers, merchants, transactions and revenue as of March 2021, according to RedSeer.
Should you subscribe to PayTM IPO? : 10 key things to know about company, issue
Clubhouse rolls out app in five Indian languages
Social audio app Clubhouse has launched its app in five Indian languages—Hindi, Tamil, Telugu, Kannada and Malayalam—as part of its localisation efforts in the country.
Speaking at the launch of the initiative, the Clubhouse management stated that it has launched 13 new non-English language formats including French, German, Indonesian, Italian, Japanese, Korean, Portuguese (Brazilian) and Spanish.
The company said that usage of the app has increased significantly since its launch in India, with over 700,000 daily discussion rooms available, up from 300,000 when it launched.
What is Clubhouse? It's an app that allows people to join pop-up audio chat rooms that disappear when the discussions end. Launched around the start of the pandemic, it created a whole new category of audio-based social media.
Hot Shorts
Chingari's crypto token raises $40 million within 24 hours of its live sale
Short video app Chingari on Thursday announced that its first-ever crypto token 'GARI' raised $40 million within 24 hours of its live sale on Republic platform.
Republic is a crowd-equity platform that offers investments in startups, real estate, gaming and crypto.
"GARI has been designed to empower the creator community with content monetisation opportunities. The token is built on Solana – one of the biggest & rapidly growing blockchains globally," the company said in a statement.
Founded in November 2018, Chingari lets users download and upload short videos and shop for merchandise within the app, among other things.
The Bengaluru-based startup has 50 million monthly active users and 85 million downloads to date and the co-founders are confident that it will be India's fastest growing 'Social Token App'.
Tweet of the day
Elon Musk Leaves Fate Of His $21 Billion Tesla Stock On Twitter Poll 🔮
Bike taxi startup Rapido returns to pre-covid peaks 🛵
"Life is like riding a bicycle. To keep your balance, you must keep moving."

– Albert Einstein
Thanks for reading😊
We'll be back with more interesting stories and updates tomorrow.
Check our Website, Twitter, Instagram.
Hit Like, if you enjoyed the article. Don't forget to share with friends.
About Post Author