Byju's loss widens📝, Ether trading surges📈, Vedanta to set up iPhone unit in Maharashtra📱
Good Morning,
Start your day, the smart way!
1 Mail | 2 Minutes | 3 Stories
Happy Engineers Day!!!
---
Market Watch 📊:
US:
S&P 500 – 3946.01 🔼 0.34%
Nasdaq – 11719.68 🔼 0.74%
India:
Nifty 50 – 18086 🔼 0.46%
Sensex – 60,616.90 🔼 0.45%
---
Byju's loss for FY21 widens nearly 20 times to Rs 4559 crore, revenue dips 3%📝
Byju's posted its result for the financial year 2020-2021 on Wednesday (September 14), with its consolidated revenue coming in at Rs 2,428 crore, which is a 3.3 percent year-on-year drop from Rs 2,511 crore (adjusted) the previous year.
The edtech's loss for the fiscal widened to Rs 4,559 crore, nearly 20 times the Rs 231.69 crore loss (adjusted) in FY20.
Following an 18-month delay in releasing the annual report, Byju's received an unqualified report for FY21 from its auditor Deloitte Haskins & Sells, the company said in a statement.
---
Ether trading surges on Indian crypto exchanges ahead of The Merge🤝🏻
Indian cryptocurrency exchanges are seeing a jump in trading volumes of Ether, the world's second-most valuable crypto asset, ahead of Ethereum's transition to a less energy-intensive technology to run its blockchain. Ethereum refers to the blockchain-based software platform, while its crypto asset is called Ether.
Called "The Merge", the transition is expected to take place some time on September 15 and is being touted as one of the most important events for the crypto industry in recent years.
The switch is expected to reduce Ethereum's energy consumption by 99.95%.
Trading activity on Ether "has been seeing increased traction with volumes up 70-80% (last seven-day volume, as compared to our average weekly volume on that pair) than our usual volume on Eth pairs," said Minal Thukral, from CoinDCX.
---
Hot Shorts⚡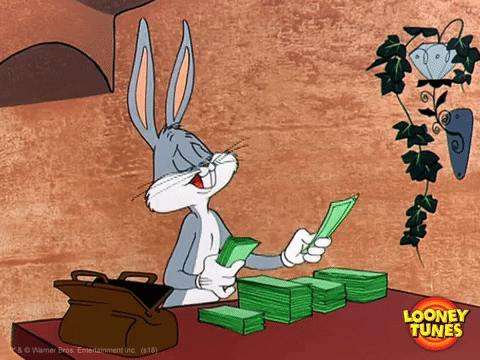 ---
Vedanta to set up iPhone manufacturing unit in Maharashtra📱
In a significant boost to electronics manufacturing in India, Anil Agarwal-led Vedanta will set up a hub to manufacture Apple iPhones and television equipment in Maharashtra, Reuters reported, citing an interview Agarwal gave to CNBC-TV18.
This comes a day after the Vedanta Group and Gujarat state government signed a memorandum of understanding (MoU), under which the company will invest more than Rs 1.54 lakh crore in the state to set up a semiconductor and display fabrication unit.
The race to manufacture iPhones in India is heating up, with the Tata Group also in talks with Taiwanese electronics giant Wistron to set up a joint venture. The move is likely to make India a hub for electronics manufacturing as it tries to lure global giants away from China.
Apple is looking to diversify its production away from China as Covid lockdowns have disrupted supply chains in the world's second-largest economy.
---
Tweet of the day🐥
---
Other Top Stories
🥇 Gold rates today at lowest in nearly two months after sharp fall
🍵 Starbucks plans 3,000 new China stores despite sinking sales from covid policies
---
"Some people want it to happen, some wish it would happen, and others make it happen."

– Michael Jordan
---
Thanks for reading😊
Hit Like❤️. Share with your friends/colleagues, if you enjoyed the newsletter.
PS: Every day, keep an eye on the Promotions tab for new mail.
About Post Author