Google CEO Sundar Pichai announced that as part of its $300 million-India Digitization Fund, the technology giant is placing more emphasis on startups from India, with one-fourth of that amount going to startups that are led by women.
The number of recognised startups in the country surged by more than 15,400 percent from 471 in 2016 to 72,993 in 2022. The accredited firms are dispersed over 56 different industries, with about 4,500 startups recognised in emerging tech such as the internet of things (IoT), robots, artificial intelligence, analytics, etc.
However, India added fewer unicorns to its list this year as compared to last year. According to Tracxn's Geo Annual Report: India Tech 2022, just 22 firms achieved the startup industry's highly desired unicorn status in 2022, down from the previous year's total of 46.
In the venture capital sector, a unicorn is any startup with a valuation of $1 billion or more.
According to the ASK Private Wealth Hurun India Future Unicorn Index 2022, India added 20 unicorns worth a combined $26 billion in the first half of 2022. The enthusiasm waned in the second half though, when just two more unicorns were recruited, as the funding winter descended.
Between January and November of 2022, there were 30 percent fewer investment rounds compared to those during the same period in 2021.
Unicorns in 2022
LivSpace, an online retailer for home renovation supplies, 1mg, Purplle, Games24x7, DealShare, and OneCard, an issuer of consumer credit cards, were a few of the well-known consumer businesses that joined the unicorn club this year.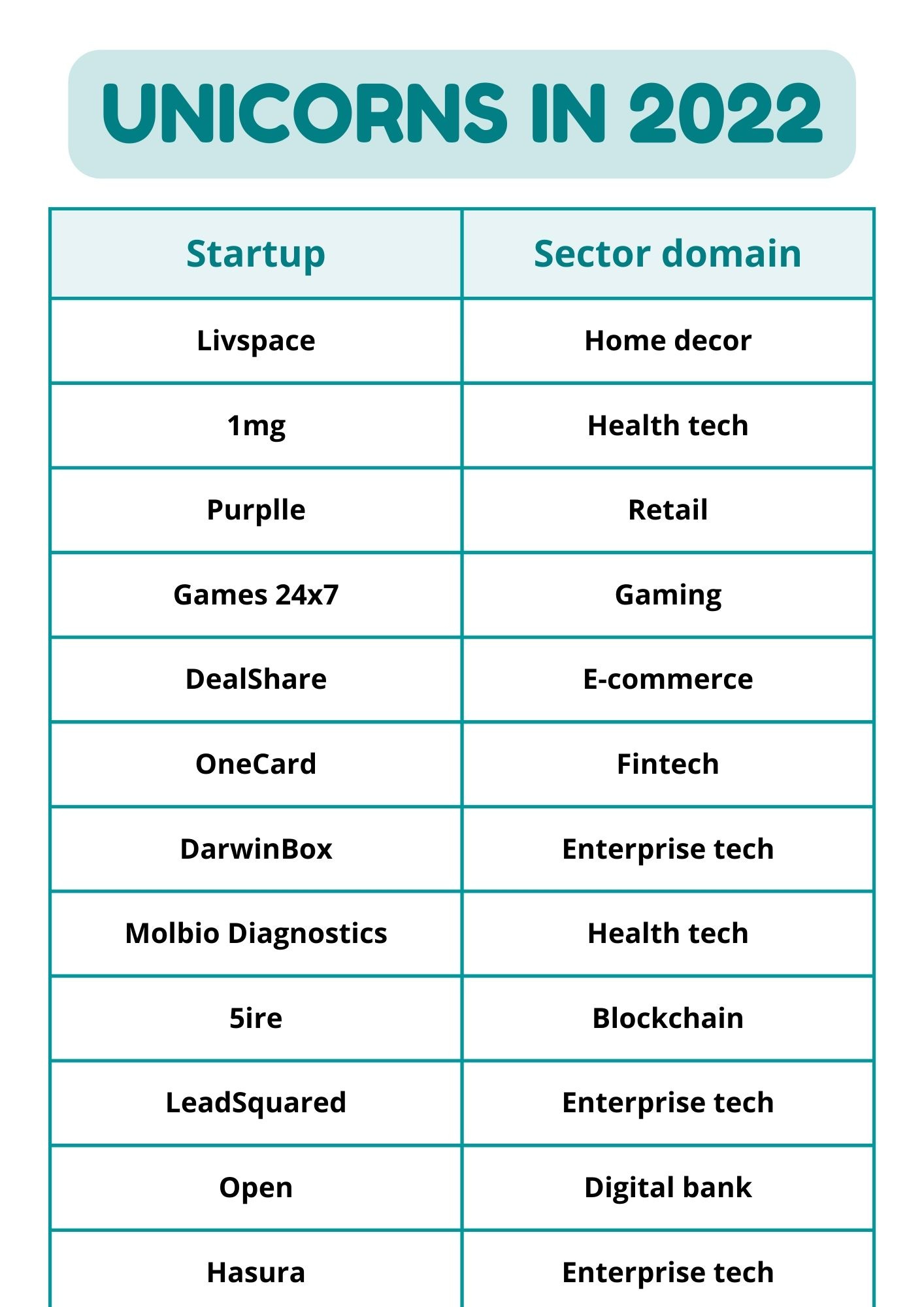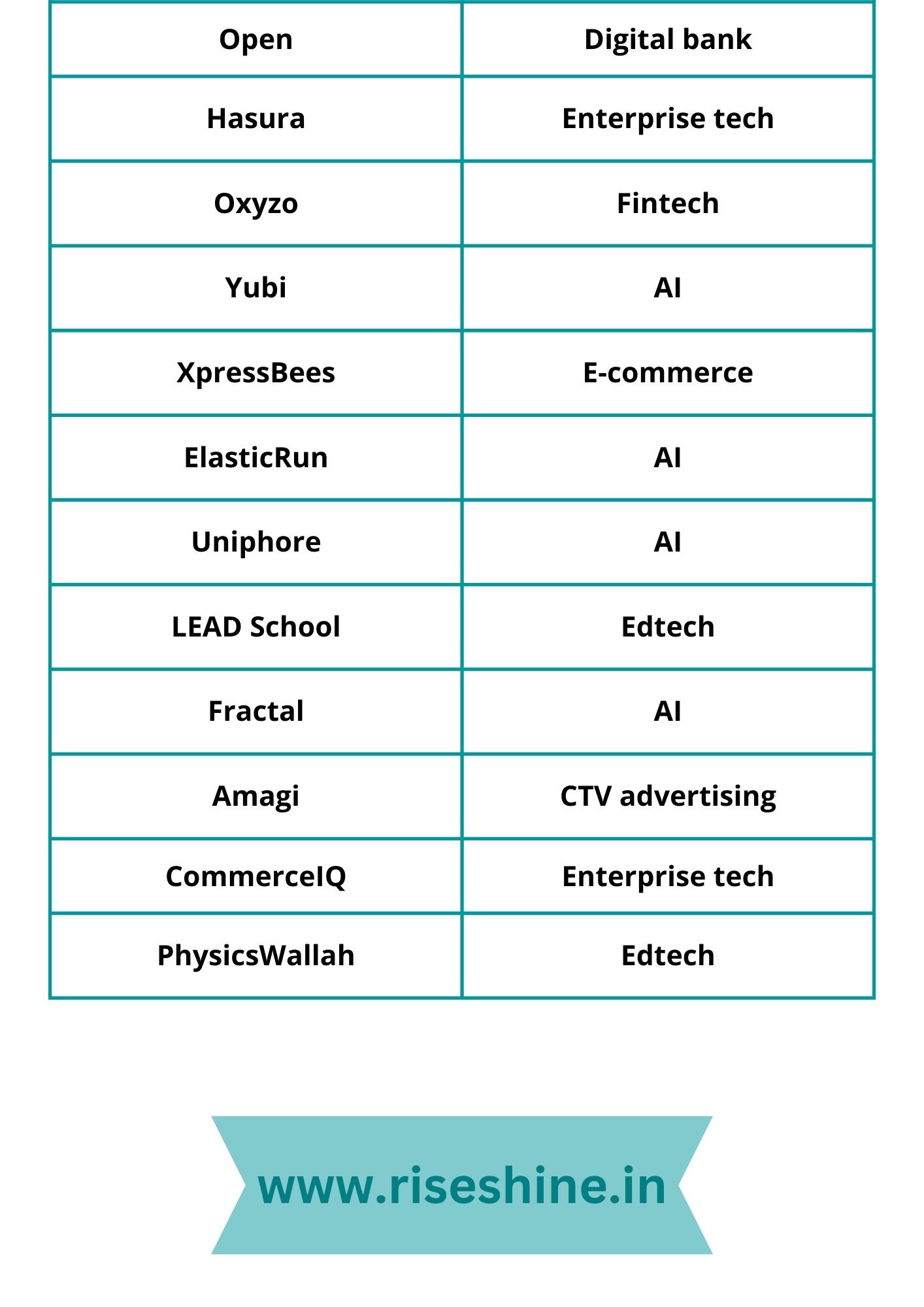 Joining this list were also DarwinBox, an HR management platform, Molbio Diagnostics, a Goa-based supplier of nucleic acid, 5ire, a blockchain-based network enabling cross-chain transfers and interoperability, and LeadSquared, a cloud-based platform that provides marketing automation and sales management solutions.
This year, India has generated more 'cheetahs' and 'gazelles' than 'unicorns', which is an intriguing trend. 'Gazelles' are startups that are most likely to convert into unicorns in the next two years while 'cheetahs' are startups that might develop into unicorns in the next four years.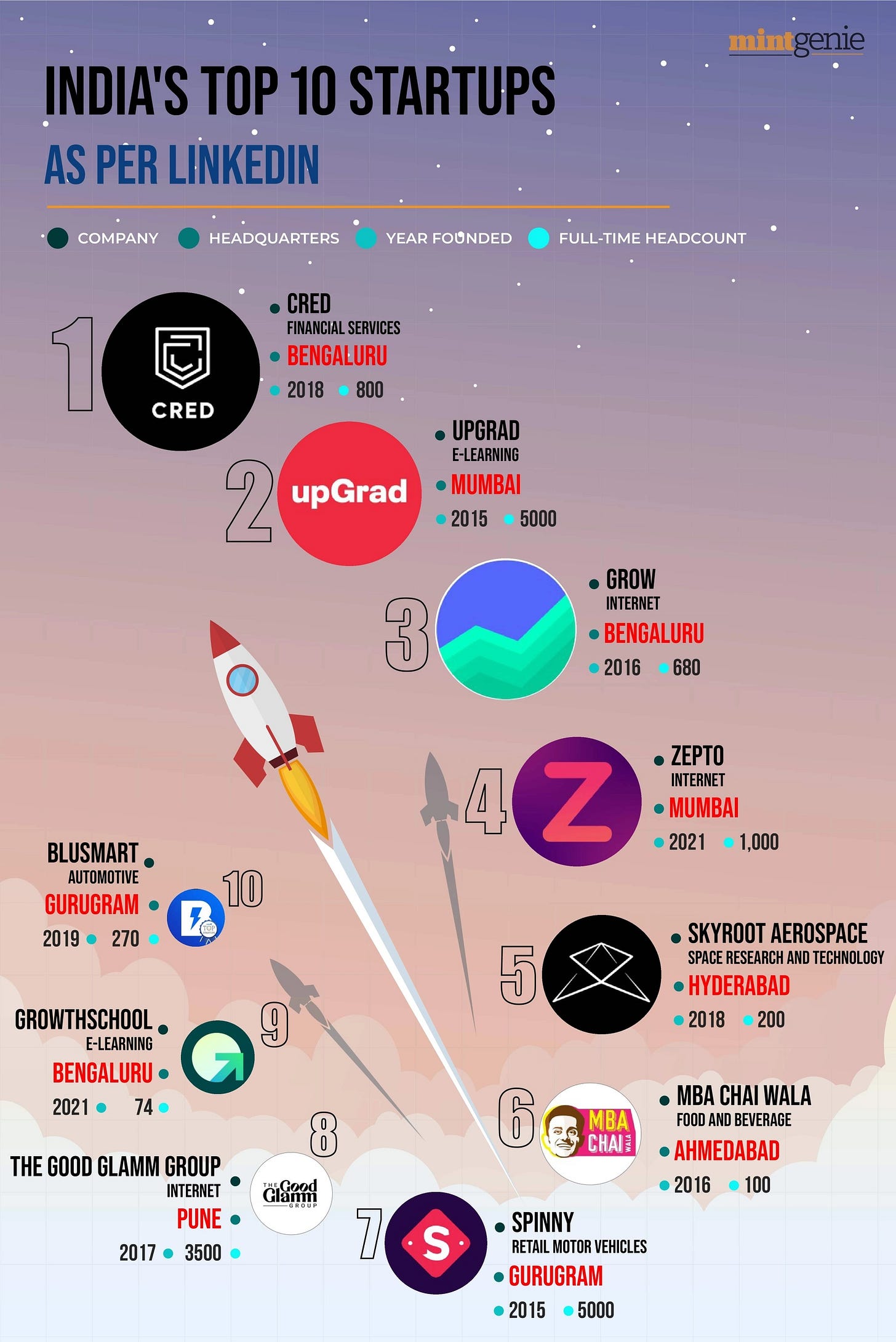 Thank you for reading our newsletter!🤗
If you enjoyed it, please consider liking and sharing it with your friends and followers on WhatsApp, LinkedIn, and Twitter.
Every bit of engagement helps us to grow and improve, and we appreciate your support. Thank you again, and we hope to see you in our next edition!
Join our growing community on Instagram, Twitter, and LinkedIn.
About Post Author