Digit files Rs 5000 Cr IPO📊 | PhonePe to launch ecomm app🛒 | Digital India Act📜
Good Morning,
Start your day, the smart way!
1 Mail | 2 Minutes | 3 Stories
Digit Insurance files draft IPO papers with Sebi📊
Go Digit Insurance, backed by Canada's Fairfax, Indian cricketer Virat Kohli and actor Anushka Sharma has filed its draft red herring prospectus (DRHP) to raise around Rs 5,000 crore through an initial public offering (IPO).
The IPO will have to have both fresh issuances of equity and offers for sale (OFS). Companies use OFS to meet the needs of additional capital, In OFS, a buyer has to provide a bid to acquire the shares. The company sets a 'floor price.' Buyers cannot bid at a price below the floor price.
Fresh equity of Rs 1,250 crore will be issued by Go Digit Insurance, while the offer-for-sale will be worth Rs 3,750 crore. The company will issue 15 percent equity via its IPO. The value of the Go Digit Insurance IPO is likely to be Rs 30,000-35,000 crore.
Among the risk factors, the company listed in its DRHP was its lack of profitability – an issue common to most Indian tech startups that have gone public so far.
---
PhonePe plans fresh ecommerce foray via ONDC🛒
Digital payments company PhonePe is scripting a detailed plan to fuel its ecommerce plans as it integrates with the government's Open Network for Digital Commerce (ONDC).
It made attempts previously with offerings such as Switch, loosely based on the 'super app' concept, and Stores, which was aimed at facilitating the hyper-local discovery of merchants.
While PhonePe Switch and Stores still exist, the Walmart-owned company will now launch a separate consumer app by the end of the month on ONDC, India's infrastructure bid to break the dominance of ecommerce giants Amazon and Walmart-owned Flipkart.
PhonePe's buyer app will be a consumer-facing platform that will allow shoppers to choose various products from sellers. Its name remains under wraps. PhonePe will make a splash in ecommerce with the hyper-competitive grocery category.
---
Hot Shorts⚡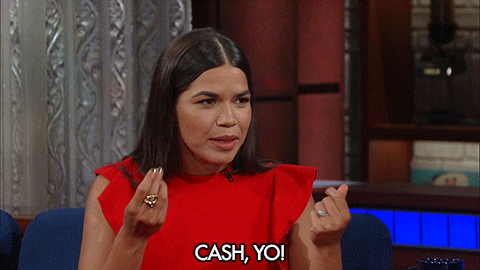 ---
Digital India Act to cover social media, OTT, metaverse and more📜
The Digital India Act (DIA), the upcoming digital regulatory framework, will cover crimes on Twitter, Facebook, and the metaverse, and will monitor OTT platforms like Netflix and Amazon for content that could spread misinformation or incite violence.
The Ministry of Electronics and IT (MeitY) is rushing to roll out DIA, which will have specific guidelines around child and women's safety. The new regulation will replace the existing IT Act 2000 by the winter session.
DIA hopes to cover anything and everything that is digital: from social media platforms, OTT platforms, and online apps, to blockchains and the metaverse.
---
Tweet of the day🐥
---
Other Top Stories
🤑 India chip component market to grow to $300 billion from 2021 to 2026
🥝 Curefoods partners with Shark Tank, Big Boss, FIFA Digital
---
"Success is achieved by developing our strengths, not by eliminating our weaknesses."

– Marilyn Vos Savant
---
Thanks for reading😊
Hit 💜, if you enjoyed the article. Share it with your friends🤗
About Post Author